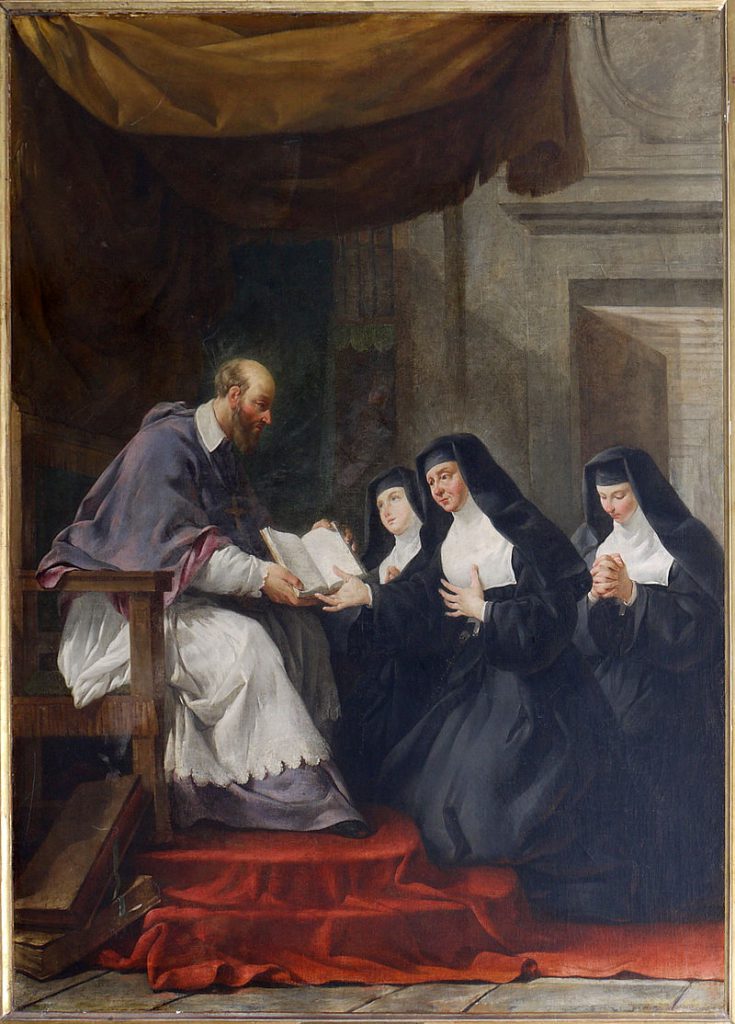 In 1610, St. Francis de Sales together with Jeanne-Françoise Frémyot founded the Order of the Visitation of Holy Mary in Annecy.
On June 4, 1607, St. Francis de Sales had expressed his desire to establish a congregation of women to Jeanne-Françoise Frémyot, Baroness of Chantal (1572-1641), his faithful disciple. On May 24, 1610, Francis de Sales wrote to Father Pollien: "Knowing how many young people wish to retreat from the world and cannot realize this ideal in already founded religious families … I open the door of a small congregation to them".
Then, on the feast of the Holy Trinity, June 6 1610, the first three aspirants Jeanne and two of her friends, began their novitiate in Annecy in the little house "la Galerie", which they completed a year later, on June 6, 1611. In 1613, the founder gave the nuns their first constitutions. "Follow this path, my dearest daughter – he said – and let all those who heaven has destined to follow in your footsteps."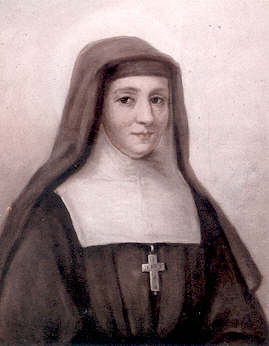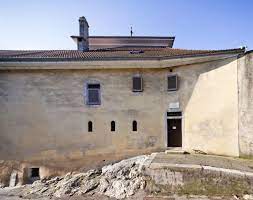 The community grew day by day. Although it was planned and erected very simply in Annecy, as a congregation of diocesan right, in a very few years it became an order of pontifical right. In this rapid process of transformation, it always maintained its own physiognomy of meekness and gentleness, of humility and asceticism, of prayer and contemplation.
As of 2021, there are about 150 autonomous Visitation monasteries throughout the world.