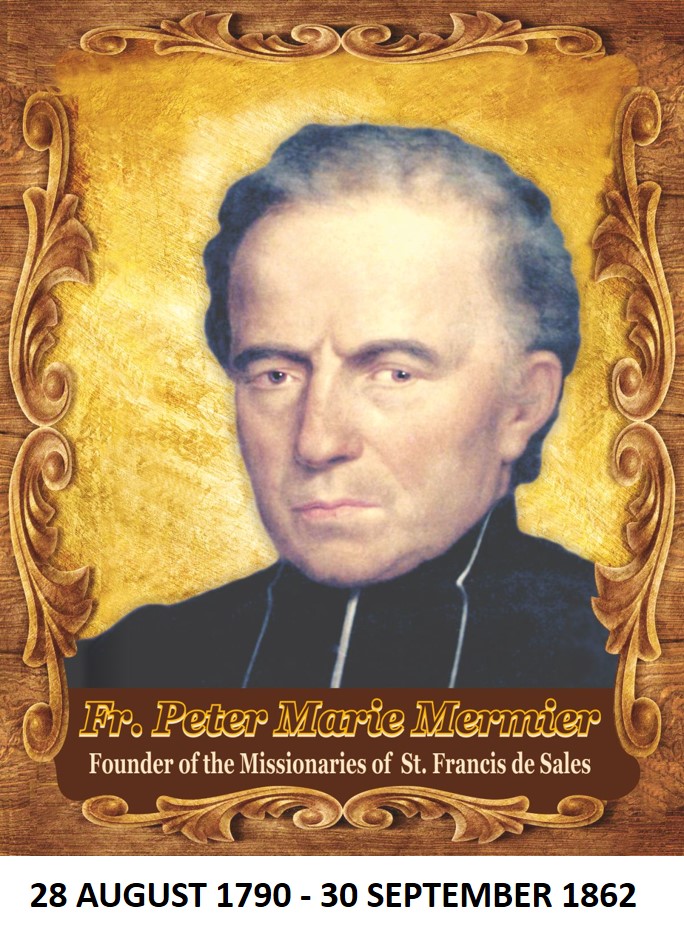 The Missionaries of St. Francis de Sales (MSFS), also known as 'Fransalians', founded on October 24, 1838, by Father Peter Marie Mermier was the first Congregation to bear the name of St. Francis de Sales. On September 29, 1836, Bishop Joseph Rey gave provisional approval to the religious community of Missionaries. He received the royal assent for founding the religious Congregation from Charles Albert, King of Sardinia and Duke of Savoy, on September 29, 1838. Bishop Rey, while giving canonical approval to the Congregation, told the founder, Fr Peter Mermier and his five-priest companions, "Your duty can be stated briefly: Study St. Francis de Sales, Imitate his virtues, From your method of guiding people on his – full of gentleness towards sinners."
The French Revolution, the rise of Jansenism, and the exodus of Christians from Savoy set the stage for the establishment of the Congregation as the populace was in a state of profound spiritual crisis and indifference to their religious obligations. Fr. Peter Mermier, recognising the signs of the times, took it upon himself to lead his people from spiritual regeneration through preaching parish missions. In order to address these issues, the MSFS Congregation was established at a critical point in human history.

 When the Congregation was young and had only eleven members, Fr. Mermier's fervour for missions drove him to seek the Holy Father for a mission abroad. The Visakhapatnam Mission, which at that time covered close to one-third of India, was given to the missionaries of St. Francis de Sales by the Holy See in 1845. The first groups of missionaries arrived in Pondicherry (Puducherry)  on  September 8, 1845 and February 19, 1846 at Visakhapatnam. Since March 31, 1848, Fr Mermier sent missionaries regularly to India and the MSFS has generously and significantly aided the church's growth in India, Europe, Africa and other nations through the renewal of Christian life, undertaking overseas missions and pioneering evangelisation, and education and formation of the young in the spirit of St. Francis de Sales.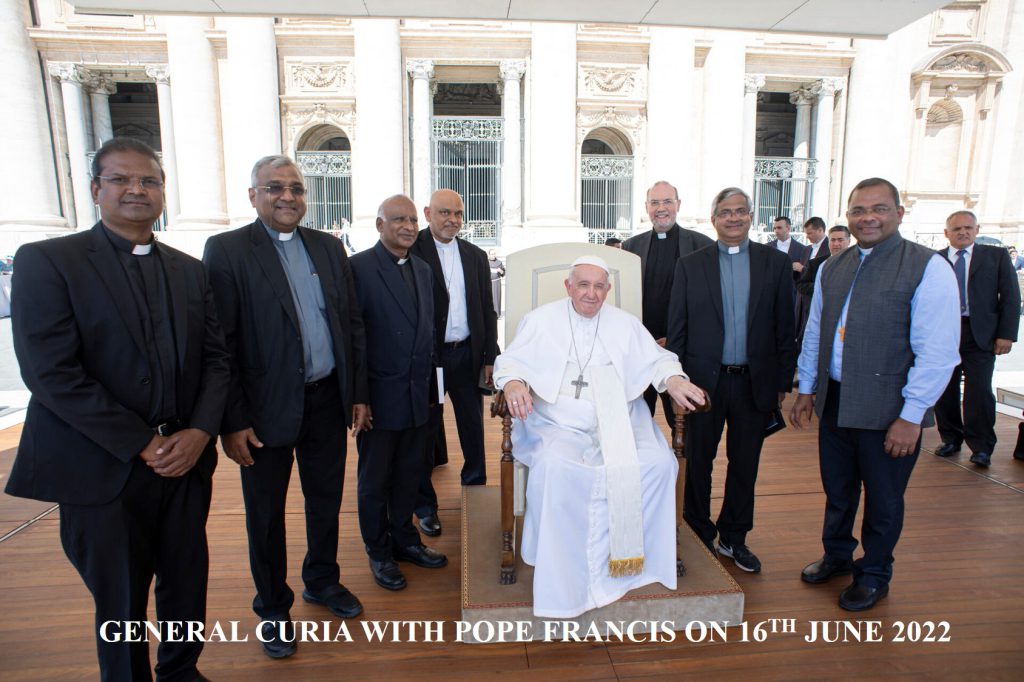 As of 2022, the MSFS has spread out in five continents: 32 countries with 11 Provinces, 1 Vice-Province, 2 regions and 2 Delegations. Rev. Dr. Abraham Vettuvelil is the Superior General and Rev. Fr. Yves Carron is the Assistant General of the Congregation, having its generalate in Rome, Italy.